History of Python
January 15, 2021

Posted by:

elanwp

Category:

Programming Blogs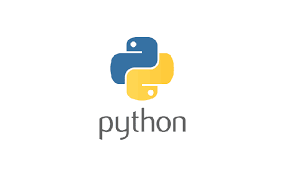 Python
Python is an open source programming language which has become quite popular in the decade of 2010. Python is a flexible programming language that has various software programs like data analysis, data Processing, web development etc. Python is right now one of the trending programming languages in 2020. Known for its simplistic, concise and modular approach, Python has grabbed a lot of market attention right from the beginning.
History
A Dutch programmer Guido van Rossum created Python in 1991 at the National Research Institute for Mathematics and Computer Science, Netherlands..
He Worked at the Centrum Wiskunde & Informatica (CWI) and contributed a glob() routine to BSD Unix during 1986 and helped develop the ABC programming language.But later during December 1989, he was looking for a hobby project around the time in Christmas and started working on a new interpreter for a new language. He later named this language as Python after choosing the word form a TV serial named Monty Python's Flying Circus.He admits that ABC language is the predecessor of Python language. The first release of the language was done in 1991.
Python developer, Rossum always wanted the name of his new language to be short, unique, and mysterious. Inspired by Monty Python's Flying Circus, a BBC comedy series, he named it Python.
Versions of Python–
Python 0.9.0 was the first version ever. Being a successor of the ABC language, Python 0.9.0 also came up with the concept of classes, lists, and strings. And more importantly, it included lambda, map, filter and reduce, which aligned it heavily to functional programming.
Python 1.2 was the last version developed by the CWI team. Consequently, Van Rossum moved to the Corporation for National Research Initiatives (CNRI) in Reston, Virginia and worked on the project releasing a number of further improvements until Python 1.6.
In 2000, Guido van Rossum with other developers formed the BeOpen PythonLabs. Noteworthy, the BeOpen team released only one version of the language, the Python 2.0. After this, the Python Software Foundation (PSF), a non-profit organization, came into the scene and took the responsibility of Python Licenses, Fundraising, development, and management of the community as well as the PyCon conferences.
Python 3.0 was released in the month of December 2008. It included various changes over Python 2.0. The modification of the print statement was most noteworthy. Now it looks like 'print()'.
With the release of further versions, Python is always getting bigger and better. The latest release was of the Python 3.8.1, which showed up in December of 2019.
CONCLUSION
Most times, the history of the computer is usually detailed in terms of the size, generation (hardware technology), purpose and data process, Computing is not just about hardware technology (electronics), there is always another side to the coin.
Computing world can also be viewed in terms of programming and the history and evolution of programming languages contains much of the real story of computing.
To Learn Python Programming Elan Techlab provides a course structure that gives deep insights about the programming language along with real life corporate exposure. To know more about the skills you'll learn and Career options in Python visit https://elantechlab.com/
You can also visit https://elanacademy.net/