How is Corporate English different from the normal English
October 22, 2021

Posted by:

elanwp

Category:

English Blogs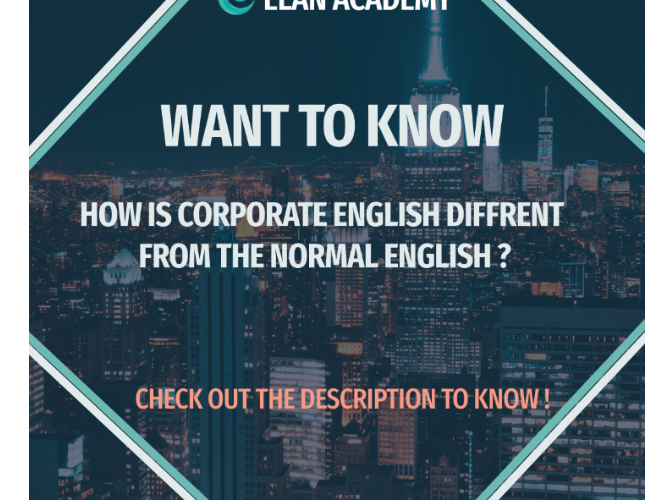 During the fifth century, the Angles invaded England, one of three Germanic tribes that invaded England. From the Angles language we get "English," which originally came from Anglisc. The English language is the primary language in several countries, including Australia, Canada, New Zealand, the United Kingdom, and many of its former colonies, as well as the United States, and the second language in several multilingual countries, including India, Singapore, and the Philippines.
Several other African countries, including Liberia, Nigeria, and South Africa, speak the language as well, which is spoken worldwide in more than a hundred countries. As a foreign language, it is taught around the world to children and is often used to bridge the cultural divide among people from various backgrounds.
Business English: What is it?
Typically, business English is used for situations such as international trade, commerce, banking, insurance, and many other professional settings. In addition to clarity and specific vocabulary, it has certain grammatical requirements. Here is a quick overview of how professional business communications should be handled.
There is a difference between general English courses for business people and business English courses. Similarly, learning business vocabulary isn't the only thing that's required. Yes, it does involve this, but there are many other components. By its very nature, it is about developing a set of skills relevant to international communication, using the English language as a mechanism.
Terminology differences
Those who wish to master this specific communication skill must expect to encounter certain terminologies distinct from general English, as business English is called. Business and industry terms such as these are of course related to where his or her focus should be. On the other hand, people who are learning general English might not need to learn specific terminology since they only need to learn basic terms for conversation.
Attention Level
General English and business English differ in their specificity, which is one key characteristic. Learning general English is usually a slow process whereas learning business English will push you further to acquire relevant skills and techniques. Learning business English commonly involves testing new skills and knowledge on certain levels.
Understanding the Difference in Purposes
Different purposes are served by general English and business English. An average person uses basic vocabulary and grammar in general English to engage in day-to-day conversation. There's a more casual feel to it. Business English, however, is more comprehensive and specific. The language tool is primarily used for business purposes, The professional context allows it to be more effective. As well as helping individuals achieve their professional goals, learning business English can enrich one's personal growth, which may open the door to new opportunities.