Spanish C2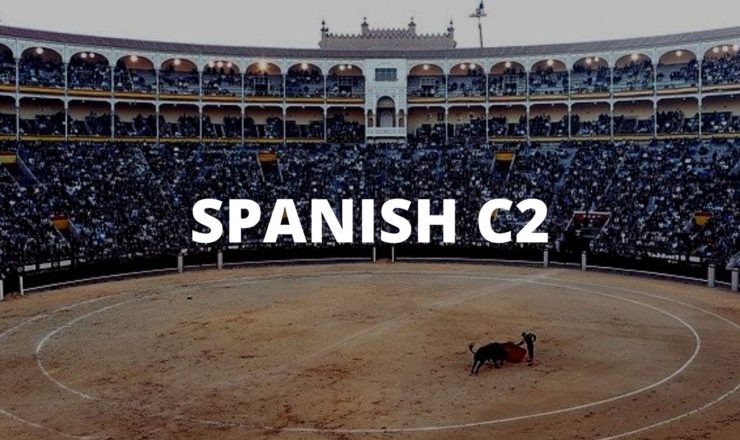 Spanish C2
Este es tu ultimo paso. This is your last step to your final and only pedestal. This journey has built you up over the days and have taken you through a different culture and tradition. This course is a recap of everything you have learnt including topics that will keep you on your toes and spontaneous.
Why is this course for you?
At your last step and journey, you're here to take it all in. This course will set your right outside the bird's nest. This a leap of faith and this course will prepare you completely. All the courses and topics are created in a manner where you get both a recap and a more detailed format. This course has taken patience, dedication and motivation. Learning a language isn't easy but this course will keep it going and ensure that everyday you're learning more.
Why Elan Academy?
This academy will only put in time for you. Each trainer has built and molded themselves for you. This course has shown your power and strength. At each course we ensure that you do great right this moment as well as when you're off into the real world. This academy doesn't set you just for the course you have taken upon. We believe you have the strength and mental power to take that leap of faith. Will you?
Our aim is your brighter future. We are here at the foot of the mountain. It was a long way up but you made it. Its going to be an easier way down but we believe that you have come so far and will be able to reach higher lengths and achievements. You have shown the academy how worthy you are. Now its time for the world to see it. Don't worry it'll take a few seconds.
If you are interested to get free materials for Spanish then check out this link:
Functional content
Expressing hypotheses
Expressions of desires, preference, reassurance, advise, interlocutor and more
Structure of speeches
Contrast and comparisons of ideas and thoughts
Recognition of processes and results
Relevant information and summary of texts and passages
Production of different kinds of texts
Grammar Content
Review of subjunctive tenses
Adjective subordinate clauses
Verbs in indicative and subjunctive
Conditional sentences
Verbs for fresh speeches
Indirect and direct styles
Discursive markers
Prepositional phrases
Adverbial phrases
Accentuation rules
Learning objectives
Expressions of well structures passages and speeches
Reacting to different situations with fluency and clarity
Having conversations with native speaker in order to enhance your technique
Understanding and analyzing speeches at a much faster pace
Easily understanding a wide range of passages and complex texts with having central and common ideas.
Don't forget to follow us in our social media platforms:
https://twitter.com/elan_academy
https://www.facebook.com/elanacad/
Be the first to add a review.
Please,
login
to leave a review