Spanish C1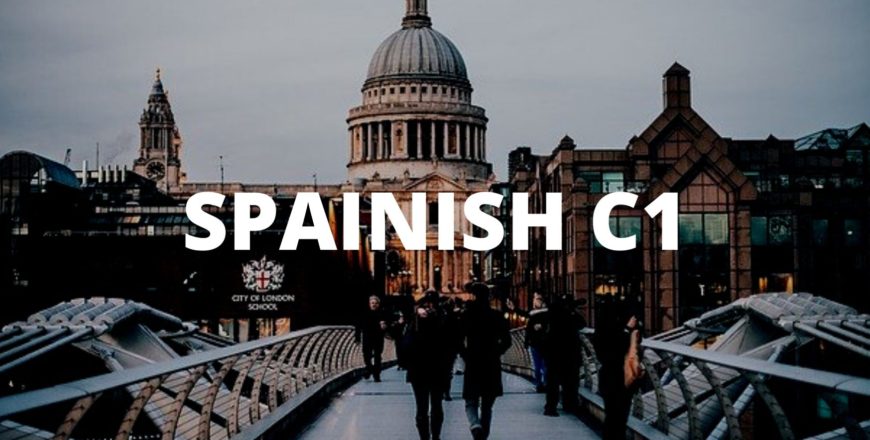 Spanish C1
Uno de tus ultimos hitos. You're at your last milestones. Can you believe it? You should be beyond proud of yourself. Through these courses we hope we have built your passion and capabilities. You're capable of so much more. This course has drawn your future and this course will give you a clearer and detailed path. You have trusted us with your wings and it almost time to soar. Are you ready?
Why is this course for you?
You have come this far. This course consists of everything you need. Its almost like a pack. A pack which will set you in the right frame of mind when facing real life situations. This course consists of debates, analyzation and so much more. It gives you the upper hand when conversing and communicating native speakers. Conversation with native speakers are crucial so that you're able to understand the ways and the different topics that could brought up. This course, syllabus and learning outcomes will help you with situation both in and out of classes.
Why Elan Academy?
Elan Academy has been goal orientated. Our priority is to ensure your growth. In each course you will grow into a bigger and person human being. You will be able to see the different opportunities and scales you can reach. We believe that each student is capable of something different. We put your talents on the spotlight. All trainers are here for each sunny day and rainy day just to make sure that you're able to walk with your head high and be prepared for anything that might cross paths.
If you are interested to get free materials for Spanish then check out this link:
Learning objectives
Expressing yourself fluently and spontaneously
Creating well structured presentations or complex passages with specific topics
Expansions of ideas and thoughts
Collecting clear arguments and topics for discussion
Understanding of abstract topics
Participation on various topics using the language effortlessly.
Grammar Content
Advanced use of verbs
Affirmative
Negative imperative
Pronouns
Verbs with prepositions
Review of subjunctive
Prefixes and suffixes
Comparative construction
Synonyms and antonyms
General spelling rules
Interpretation and production
Functional content
Description of people and objects and more
Expression of the past, obligations, advice, emotions and more.
Debate
Formulating hypotheses
Summarizing arguments and speeches
Structure of speeches
Making literary use of the language
Narration of different tenses and verbs
Don't forget to follow us in our social media platforms:
https://twitter.com/elan_academy
https://www.facebook.com/elanacad/
Be the first to add a review.
Please,
login
to leave a review