IELTS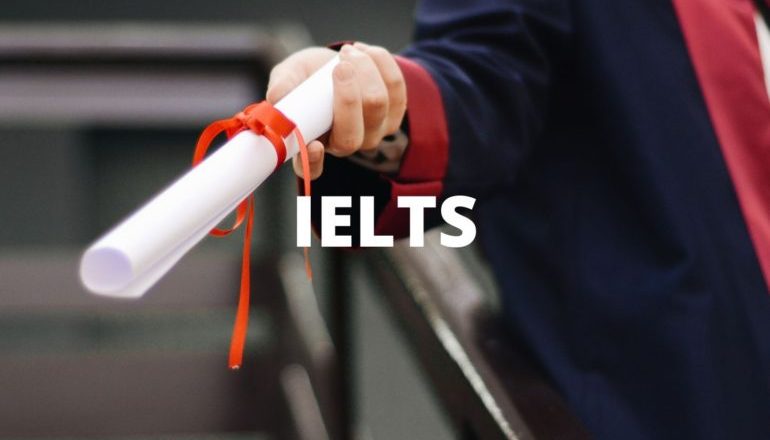 1. What is IELTS?
The International English Language Testing System (IELTS) tests how fluent you are in the English language. People who take the test take the Academic Module or the General Training Module. The academic one is for people who want to go to university. The general one is for people who want to do other training or want to get work experience. People who want to emigrate to a country that uses English also take the general one. Most universities in Australia, Britain, Canada, New Zealand and the United States accept the IELTS. Many professional companies do as well.
The International English Language Testing System is the world's most popular high-stakes English language proficiency test for study, work and migration, with more than three million tests taken in the past year. The IELTS results are recognized by more than 10,000 organizations, including educational institutions, employers, professional associations and governments, in 140 countries around the world.
You can choose to take your IELTS test either on paper or computer, depending on your convenience. There is no difference in the content, format or level of difficulty between the two options. Remember, you will have to carefully choose which module you wish to take IELTS Academic or IELTS General Training, depending on the purpose of your taking the test. However, to study in the UK, you'll have to take the IELTS test approved for UK Visa and Immigration (UKVI).

2. Why IELTS?
1. Useful for all steps and stages of your life
Having successfully taken an IELTS test, you are able to apply to study at many international schools, universities, employers, immigration authorities and professional bodies, which recognize and ask for this English language test on their admission requirements.
2. Recognized worldwide
IELTS is accepted as evidence of English language proficiency by over 9,000 organisations in more than 135 countries, for education, immigration and professional purposes. Besides its good international reputation, this is the most widely recognized English test across the globe, due to the high quality control criteria which its questions need to accomplish.
3. Good training exercise for your English language skills
By taking the IELTS test, you´ll already be applying your English knowledge as if you were in an everyday situation with English native speakers. The test is designed to assess different English language skills – speaking, listening, writing and reading – including a live conversation with an evaluator, which prepares you for real life situations, whether it is to talk to your international colleagues at school, to your clients at work or even during a trip abroad.
4. Accuracy of the results and of your English language level
The IELTS examiners ensure an accurate assessment by applying strict criteria to each test, which means that the result will precisely reflect your English language level. IELTS results follow a 9-band scoring but even though there is no limit score for "failed" and "approved", most institutions require results placed around 6 and 7 points. If your score is less than 5, it will be recommended to repeat the test. The 9-band system is used worldwide so the interpretation of results becomes fairly consistent.
5. Specific scores requested by schools and companies around the world
When a university, company or official body requests the IELTS test as a requirement for any application process, a minimum score that you should have obtained to apply is also commonly requested. The Global Recognition System IELTS precisely tells you which organizations accept IELTS and the minimum results required by each one of them.
6. Two types of test to choose from
You can choose between IELTS Academic or IELTS General Training, depending on your personal goals and the type of institution to which you want to show your results. For university applications, whether it is for an Undergraduate or Postgraduate program, and to work for a company in an English-speaking country, the IELTS Academic is right. For those who want to follow a training course or study without being at the higher education level, the IELTS is sufficient and is also valid for work, travel or to emigrate to an English speaking country.
However, if you have not defined how you're going to use your score yet, choose the IELTS Academic, since it can be useful in a larger number of situations and it is the most requested version.
7. British English or American? Both!
In terms of spelling, grammar and choice of words, IELTS covers both British English and American English. Whether you want to study in the US, in the UK or even in another English-speaking country such as Australia, Canada or New Zealand, IELTS gives you the chance to train your ear to different native English accents – the reading assessment incorporates a mix of all of them. This happens because the test is designed by Australians, New Zealanders, British and Americans, who try to build a real approach to each English language variation according to the terms used in advertisements, newspapers, books and companies in their countries.
8. Available in 140 countries around the world
With dates available soon regularly throughout the year, you can take your IELTS test in 900 different British Council-accredited offices around the world. You can conveniently register online, then the British Council office in your country will process your registration and send it to the nearest testing center. The results are issued 13 days after completion of the test and it can also be directly sent to an institution or organization under your request.
3. How to prepare?
1. Watch movies with the scripts
You can download movie scripts easily online, and if you have the script in front of you at the same time as watching, you can really enhance your speaking across a wide range of topics. This is particularly useful if you don't have a speaking partner and makes a nice change to boring textbooks.
2. Read and digest…
Reading in preparation for IELTS can become tedious and boring and you may switch off if you're constantly reading textbooks. Relaxing doesn't mean you're not learning, so why not expand your reading to texts you're genuinely interested in. Magazines, newspapers and books are all valuable resources and the more interested you are in the topic, the more likely you are to read every word.
3. The power of speech
You'll be able to find a large number of recorded speeches online (with the script), whether they're historical, political, in the news or even something that's entertainment based. You can listen to these and follow the transcript too – mimicking the speaker can be hugely beneficial to picking up fluent dialogue and new vocabulary.
4. Podcasts
There are a huge number of podcasts available and many of these are specifically aimed at IELTS preparation. Podcasts are free and may release new material on a daily basis. You can listen to these on the move and study wherever you are.
5. Arrange a language exchange
Okay, this is tough if you're in an area where there are few English speakers, but there are always ways you can do it. If there's a language school or university nearby, contact them to ask whether they could help you find a language exchange partner. If not, go online and use a resource like Skype – there will be many native English speakers who would be willing to exchange practice in their language for yours, online.
6. Word games
You don't have to go out and buy a board game like Scrabble – although you could – as there are a number of online word game resources that can help you improve your vocabulary. If you're taking a study break then don't waste it on a gossip website or instant messaging, instead do a few word games and make the most of all your time to prepare for the day.
7. Keep in touch
Letters and emails are a great way to enhance your reading and writing skills. Whether you're writing to friends and family or contacting organizations, the act of letter writing itself – as well as the potential responses – can be incredibly useful.
8. English song lyrics
Granted, there'll be quite a lot of slang to deal with in newer music releases, but if you go back to the 1960s, for example, you can pick up words, phrases and speaking methods pretty efficiently. Download the lyrics as well to boost the effectiveness of this tip.
9. Keep a language record
This isn't a vocabulary list; it's much more effective. Rather than memorizing single words out of context, if you also write down the phrase in which the word appears then you'll start to understand how the word is used.
10. Record yourself speaking
This might sound a little embarrassing, but it's so important to listen to yourself to pick up little mistakes. You can easily hear mistakes in others' speech and you can pick out someone who isn't a native speaker just by listening, so you should know what others hear when you speak. Act as your own sounding board and make sure you're as strong as you can be. This way, your pronunciation, stress and accent should really improve.
4. Important materials:
Syllabus:
IELTS Section-wise Syllabus
Writing syllabus
Reading syllabus
Listening syllabus
Speaking syllabus
IELTS Writing Section
Writing: Candidates take academic writing modules. Responses to the academic writing module are short essays or general reports, addressed to an educated non-specialist audience. There are two compulsory tasks. Task 1 requires 150 words, and candidates are asked to look at a diagram, table or data and to present the information in their own words. Task 2 requires at least 250 words, and all candidates are presented with a point of view, argument or problem and asked to provide general factual information, present a solution, justify an opinion, evaluate ideas and evidence, etc.
Writing- IELTS Academic
It includes two tasks wherein the topics are of general interest and relatable for candidates applying for an undergraduate or postgraduate program.
For your first task, you will be handed a paper which would contain either a diagram, table or graph. You will be required to recapitulate and define the given data in your own words. You may be asked to explain a certain data entry, process the given information or a flowchart to logically arrive at a conclusion.
In the next task, you need to write an essay as a response to your deduction from the given data and support your argument with relevant examples, through the given data. Please note that the writing style should be strictly formal.
Writing- IELTS General Training
It also includes two tasks, yet, it is much easier than that of the academic format.
You will be asked to write a letter as per the given situation. The letter can be formal, semi-formal or personal depending upon the situation presented. You will be asked to explain, request for something or support your argument to a certain authority.
Based on the above viewpoint, you will be asked to draft an essay on the same. The arguments and opinions mentioned here should be supported by relevant instances and the writing style can be a bit personal.
IELTS Reading Section
Reading: The reading module consists of three texts of general interest dealing with issues which are appropriate for candidates entering postgraduate or undergraduate courses. Both reading modules consist of three passages or sections with forty questions. Question types include multiple-choice, sentence or summary completion, identifying data for short-answer questions, matching lists or phrases and identifying writers' views/attitudes.
Reading- IELTS Academic
This includes three long paragraphs which can be either descriptive, factual or analytical. These paragraphs are basically excerpts taken from newspapers, research works, journals, books, or even magazines. Targeting a non-specialist audience, the texts are ideal for testing higher education aspirants or for professionals seeking work abroad.
Reading- IELTS General Training
Similar to the academic format, here the excerpts can be passages from advertisements, company guidelines, brochures, and so on. This is relatively easier than the academic format as the selected text is generally something that one encounters on a day-to-day basis.
IELTS Listening Section
Listening: The Listening module is divided into four sections. The first two conversations are concerned with social needs, while the last two are concerned with situations more closely related to education. They will all be around three minutes long. The conversations could be both monologues and dialogues. These conversations can be heard once only. A variety of question types are asked, like multiple-choice, short-answer questions, note completion, sentence completion, labeling a diagram, etc.
Sections 1 and 2 are about every day, social situation.
Recording 1: The first recording would have a conversation between two people set in an everyday social context.
Recording 2 – The second recording would happen to be a monologue set in an everyday social context.
Sections 3 and 4 are about educational and training situations
Recording 3 – The following recording would be a conversation between four people set in an educational or training context.
Recording 4 – And the final recording would be a monologue on an academic subject
IELTS Speaking Section
Speaking: The Speaking section is like a structured interview with an emphasis on general speaking skills. It assesses whether candidates have the required knowledge and skills to communicate effectively with native speakers of English.
Total no. of questions: 3 parts – Personal Interview, Little Speech, and a Discussion
Total time: 11 to 14 minutes
Part 1 introduction and interview
For the first five minutes, you will be asked some mundane questions about yourself such as family, home, studies, hobbies and interests, and so on.
Part 2 long turn
Next, the examiner will hand you a flashcard that would contain a certain topic. You will be given a minute or two to familiarize yourself with the topic as you would need to speak on that topic for about two minutes. Post your speech, the examiner might ask a few questions based on your understanding of the topic.
Part 3 discussions
Deeper questions and abstract discussions would take place based on the given topic and your speech. You will get the opportunity to explore your given topic and delve into deeper issues. You can expect this part to last for five-six minutes.
a. E-books:
1. The Official Cambridge Guide to IELTS
'The Official Cambridge Guide to IELTS' is the definitive guide to IELTS from the organization that produces the test – Cambridge Assessment English. This guide covers all 4 IELTS sections (writing, reading, speaking, listening) to provide you with useful step-by-step instructions, tips and hints for IELTS and focuses on skills development and test-taking strategy to help you maximize your band-score and has 10 practice tests for both Academic and General Training.
2. Cambridge IELTS 10 – 11 – 12 – 13
'Cambridge IELTS 13' is the latest edition in Cambridge Practice Tests for IELTS series. It contains four authentic IELTS examination papers from Cambridge Assessment English, providing excellent exam practice.
3. English Collocations in Use
To sound like a native speaker, you should check this book out.  It'll help you improve your style of spoken and written English with 60 lessons on a rich variety of topics, each contains 2 pages for the theory and practice exercises with a total of more than 1,500 collocations.
4. English Vocabulary in Use
This book series is known as the best-selling vocabulary reference and practice books from elementary to advanced level and is the perfect choice for IELTS learners wanting to build their vocabulary skills.
5. New Insight into IELTS
'New Insight into IELTS' offers comprehensive preparation and practice for IELTS. By exploring the test paper by paper, and looking in detail at each task type, the course gradually builds up the skills, language and test techniques students need to approach IELTS with confidence
6. Barron's IELTS Practice Exams
Barron's is the leader in test preparation and students'#1 choice. This newly updated second edition with two audio CDs prepares test takers for success on the IELTS, an English competency test that's recognized by leading colleges, universities, and government agencies in the United States, Canada, the United Kingdom, Ireland, Australia, New Zealand, and South Africa.
7. Official IELTS Practice Materials Volume 1 & 2
This book is a comprehensive teacher resource pack with the view to help prepare learners for the IELTS test.
8. Cambridge Vocabulary for IELTS
This advanced version of 'Cambridge Vocabulary for IELTS' covers the vocabulary needed by students who are aiming for band 6.5 and above in the IELTS tests and also provides students with practice exam tasks from each paper.
9. Cambridge Grammar for IELTS
'Cambridge Grammar for IELTS' has got you covered, in terms of the grammar needed for the IELTS test and also helps develop your listening skills. It includes a wide range of IELTS tasks from the Academic and General Training Reading, Writing and Listening modules, and contains helpful grammar explanations and a grammar glossary.
b. Videos:
How to prepare for IELTS exam:
IELTS study plan:
IELTS exam preparation for beginners:
IELTS online course and preparation:
5 steps to start IELTS preparation:
IELTS free preparation course:
All about IELTS exam:
IELTS syllabus:
Understanding IELTS test format:
5. Test papers with answers:
IELTS sample paper1:
https://www.coachingindians.com/study-abroad-exams/ielts-exam/ielts-sample-paper-1.pdf
IELTS sample paper2:
https://www.coachingindians.com/study-abroad-exams/ielts-exam/ielts-sample-paper-2.pdf
IELTS sample paper3:
https://www.coachingindians.com/study-abroad-exams/ielts-exam/ielts-sample-paper-3.pdf
IELTS sample paper4:
https://www.coachingindians.com/study-abroad-exams/ielts-exam/ielts-sample-paper-4.pdf
6. Important tips:
1. Identify your strengths and weaknesses
Work on your weaknesses to make sure it does not negatively affect your total score. For example, if you're a slow reader, focus on the reading test more than writing, listening and speaking tests.
2. Have a study plan
Make a plan before you start studying for the IELTS test and have a tailored study plan based on your areas of strengths and weaknesses.
3. Study the material
Attend an IELTS preparation course, if possible. The preparation courses provide you with the IELTS material, as well as the tips and tricks that you need to know. If you don't have access to IELTS preparation courses, you can hire a qualified private teacher instead. An English teacher will also help you make a study plan.
4. Practice until you feel confident
Practice boosts your self-confidence. For the speaking test, find a friend to practice speaking English with. While reading English magazines, practice skimming the texts for the reading test. Watch movies in English language every night and surround yourself with English language news and songs to improve your listening skills.
5. Practice under time pressure
Test yourself in a 2 hours and 45 minutes' time-frame just like the exam day. This will help you get to know what it feels like to take the reading, writing and listening tests consecutively. The more you practice under time pressure, the better you can manage your time.
6. Check out the official IELTS website
The official IELTS website is the best source of information for IELTS candidates. You can read about the rules and regulations of the test, the test format, and find useful IELTS exam tips and materials such as books, tests and videos on the website.
7. Check the location of the exam
In order to be on time on the exam day, make sure that you know exactly where the IELTS test center is and find out how to access the location.
Be the first to add a review.
Please,
login
to leave a review